More update. Putting all the other little things together.
Found a steering shaft in a junkyard and the owner thought it looked a little close to the upper control arm so he cut a bit of it off... the control arm, *not* the steering shaft, lol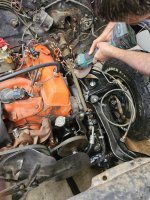 Got the brakes in, had a hella time bleeding them. Ended up making one line to match the fitting for the rears.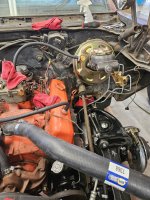 Radiator, trans cooling lines, fuel line. I wanted the filter ahead of the pump, just makes sense to me.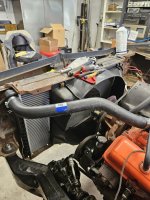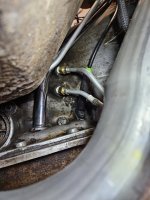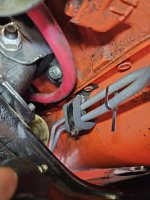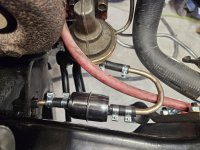 Added coolant, trans fluid and gas.... and it fired up! I made a vid but it's too big to fit here.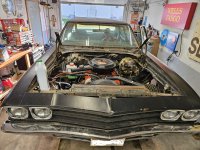 Put the front bumper on and we're just about ready to take her out but found out the junkyard driveshaft we got was bent so a new one is being made. Brake pedal also goes to the floor so moar bleeding in our future but it's really close to driving. Fenderwells are ordered and on their way!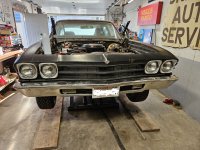 Does that air cleaner look a little high? Hope the hood closes, lol
Last edited: